Welcome!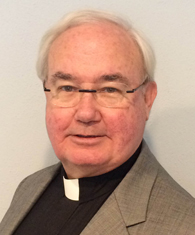 There are many opportunities to get involved, worship God and serve our community together. Come and grow in your faith with us!

Sunday Worship 8am and 10am.
Upcoming Events
Throughout March
The Youth will be collecting items to send to the troops, and the Sunday School will be collecting "CAPS FOR KIDS" for Cohen's Children's Hospital.  Leave your donations in the baskets located at the church entrances.
Wednesday, March 29th
Noon Healing Service
Wednesday, March 29th
6pm-8pm
Lenten Soup with discussion in St. Cecilia Room
Wednesday, April 5th
Noon Healing Service
Wednesday, April 5th, 6pm-8pm
Lenten Soup with discussion in St. Cecilia Room
Friday, April 7th, 5pm-6:15pm
Sunday School/Youth Group Baking Hot Cross Buns, in Parish Hall.  There will be pizza for dinner
Events
Recent Sermons
You can listen to the sermons by clicking to the right
Father Gary's Blog Posts
Recently a newspaper  ran a little item which I would like to share with you.  It was titled: "In Times
Some of you have heard this story before –it has been making the rounds the last couple of weeks. It's
We understand death to have entered the world as the penalty for Adam and Eve's disobedience – for their turning
View all blog posts