Welcome!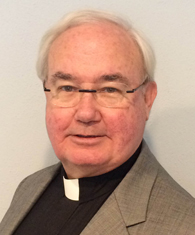 There are many opportunities to get involved, worship God and serve our community together. Come and grow in your faith with us!

Sunday Worship 8am and 10am.
 Upcoming Events
Sunday, Sept 11
1st Day of Sunday School, 10am
Saturday, Sept 17
Welcome BBQ for Volunteers and Families of Sunday School and Youth Group in the Courtyard,  6-7:30pm
Sunday, Sept 18
Sunday School, 10am
Farewell to the Saunters, 3pm-6pm
Sunday, Sept 25
Sunday School, 10am
Beach Bake 2016, 12pm at Manhasset Bay Estate Beach.  Order forms will be handed out at church on Sept 11th & 18th.
Friday, Sept 30
1st Youth Group meeting,  6-7:30pm
Sunday, Oct 2
Blessing of the Animals, 10am
Saturday, Oct 8 
Red Cross Blood Drive, 9:30am-2pm
Sunday Oct 23
Rector Emeritus Celebration
Saturday, Nov 5
Fall Fair 2016
Events
Recent Sermons
You can listen to the sermons by clicking to the right