Welcome!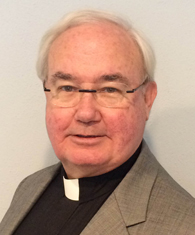 There are many opportunities to get involved, worship God and serve our community together. Come and grow in your faith with us!

Sunday Worship 8am and 10am.
Banner
Click here for the May 2016 Banner.
May 2016
Sunday, May 15th
10am Service
First Holy Communion and Family Service
Tuesday, May 17
8pm
Vestry Meeting, St. Cecilia Room
Sunday, May 22nd
10am Service
Girl Scout Sunday
Wednesday, May 25th
Noon:  Healing Service
Friday, May 27th thru Saturday, June 4th
Fr. Gary is away on vacation.  For pastoral emergencies, please contact the Wardens or the Parish Office.
Sunday, May 29th
8am and 10am Services
Fr. Morrison officiating
Monday, May 30th
Memorial Day Picnic
noon-ish
Rectory lawn
Parish Office is closed
Events