Welcome!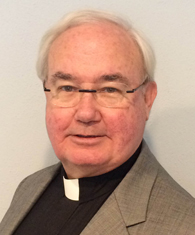 There are many opportunities to get involved, worship God and serve our community together. Come and grow in your faith with us!

Sunday Worship 8am and 10am.
Upcoming Events
Tuesday, January 17th
8pm
Vestry Meeting in the St. Cecilia Room
Wednesday, January 18th
Noon Healing Service
Sunday, January 22nd
Coffee Hour
St. Stephen's Annual Parish Meeting in Parish Hall
Sunday, January 22nd
6:30pm-8pm
Youth Formation Meeting with meal in the Rectory
Wednesday, January 25th
Noon Healing Service
Saturday, January 28th
11am-1pm
Habitat for Humanity Youth Group Outreach
Sunday School/Youth Group will feed lunch to the volunteer workers. Transportation will be provided.
Sunday, January 29th
6:30pm-8pm
Youth Formation Meeting with meal in the Rectory
Events
Recent Sermons
You can listen to the sermons by clicking to the right
Father Gary's Blog Posts
It is the message of the cross that we proclaim – of the cross and the resurrection; yet for many
This morning we heard a portion of the "Christmas Story" that we do not hear as often as the
For churches across the country, the month of December is devoted to preparation—not only the kind of spiritual preparation that
View all blog posts