Welcome!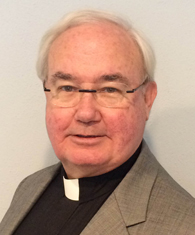 There are many opportunities to get involved, worship God and serve our community together. Come and grow in your faith with us!

Sunday Worship 8am and 10am.
 Upcoming Events
Note: Parish Hall is now open for Fair donations on the stage on Sundays after services, and Monday, Wednesday, Thursday and Friday from 4pm to 6pm.
Sat, Oct 8th
9:30am-2:00pm
Annual Blood Drive in Parish Hall
9:30 am – 1:45 pm
Mon, Oct 10th
Columbus Day – Parish Office closed
Wed, Oct 12th
Noon Healing Service
Sun, Oct 16th
Fall Fair Meeting, during Coffee Hour
Consignment Shop Open 11:30am-1:30pm for shoppers, consignments, and donations
Youth Formation meeting 6:30pm-8:30pm
Tues, Oct 18th
8pm, Vestry Meeting
Wed, Oct 19th
Noon Healing Service
Sun, Oct 23rd
10am Service
Rector Emeritus Celebration for Father Kurt von Roeschlaub
Wed, Oct 26th
Noon Healing Service
Wed, Nov 2nd
Noon Healing Service
Sat, Nov 5th
10:00am-4:00pm
ANNUAL FALL FAIR
Wed, Nov 9th
Noon Healing Service
Wed, Nov 16th
Noon Healing Service
Wed, Nov 23rd
Noon Healing Service
Thurs, Nov 24th
Happy Thanksgiving-Parish Office closed
Sun, Nov 27th
Commitment Sunday – pledges are due
Events
Recent Sermons
You can listen to the sermons by clicking to the right